Monday, September 23: A "life lately" post. What you're up to, how you're feeling, how you're doing on your goals, etc.
Life lately has been very busy.
Last week we were out of town- at Disney World!
It was a great family vacation. We had a wonderful and exhausting time!
I'm going to share the photo collages I made for each day, then next week I plan to share more pictures and more details.
Magic Kingdom: Cinderella's castle, afternoon parade, Electrical Parade
Hollywood Studios: Lightening McQueen and Tow-mater, main drag, Tower of Terror, main entrance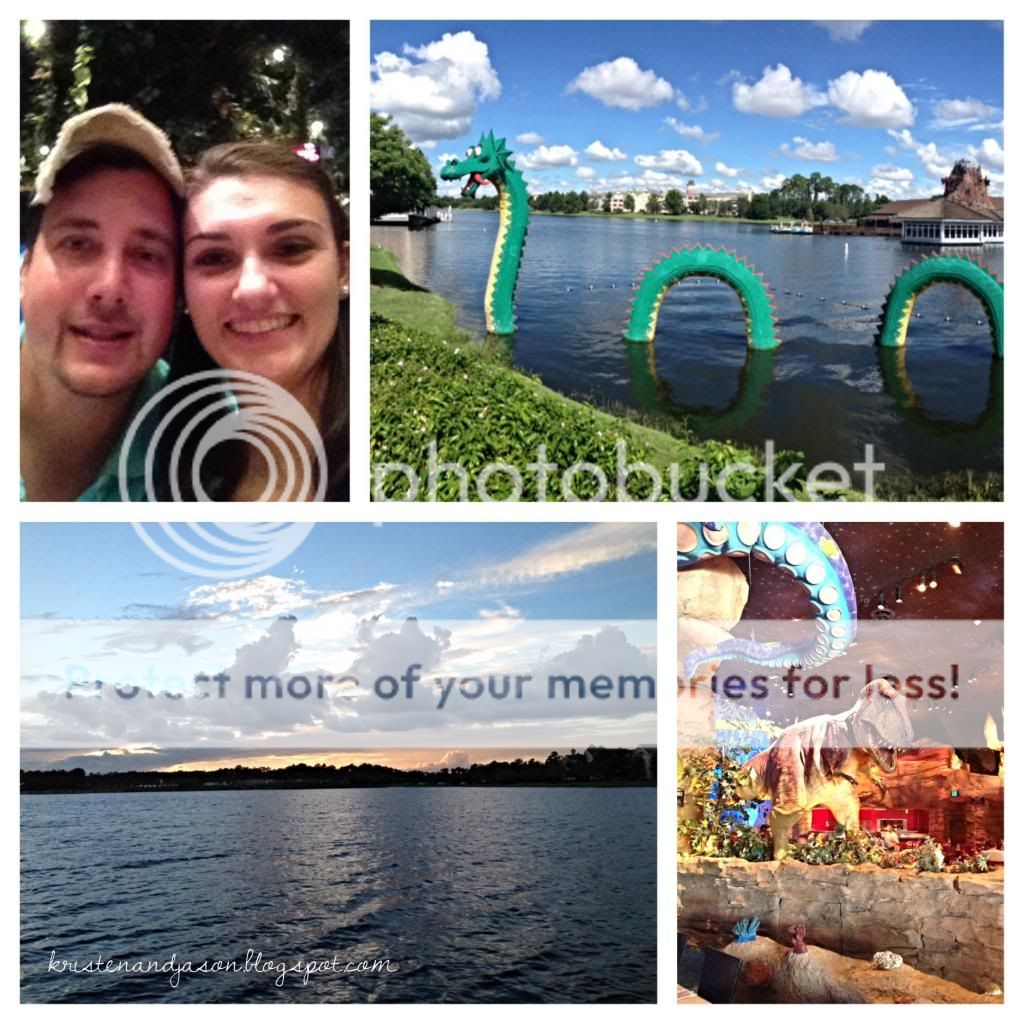 Downtown Disney: us at Rainforest Cafe, dragon made of Legos, sunset over the water, TRex Restaurant
Animal Kingdom: main entrance, giraffes, Tree of Life, elephant
Epcot: us at a show, France, the giant ball, main entrance
Universal Studios/Islands of Adventure: Transformers ride, pharmacy, main entrance
Tonight begins small group at our house. We decided to be a host home this time around, so Sunday we spent most of the day getting the house cleaned up and ready.
As far as goals go, in the spring I decided to start working out again. I have stuck with it, except for our vacations. Last week we walked a lot, but we didn't eat very well. This week I am looking forward to getting back on track with my workouts and eating better. Jason and I went grocery shopping and tried to stock up on lots of healthy items!
This week it's back to work. Hope everyone has a great week!