It was another busy off week, but I did get to spend lots of quality time with friends and family.
Jason and I were able to have a couple of dates this week.
Monday night we had an iServe meeting in a town nearby, so we had dinner and dessert there after our meeting. It was italian and frozen yogurt- so delicious!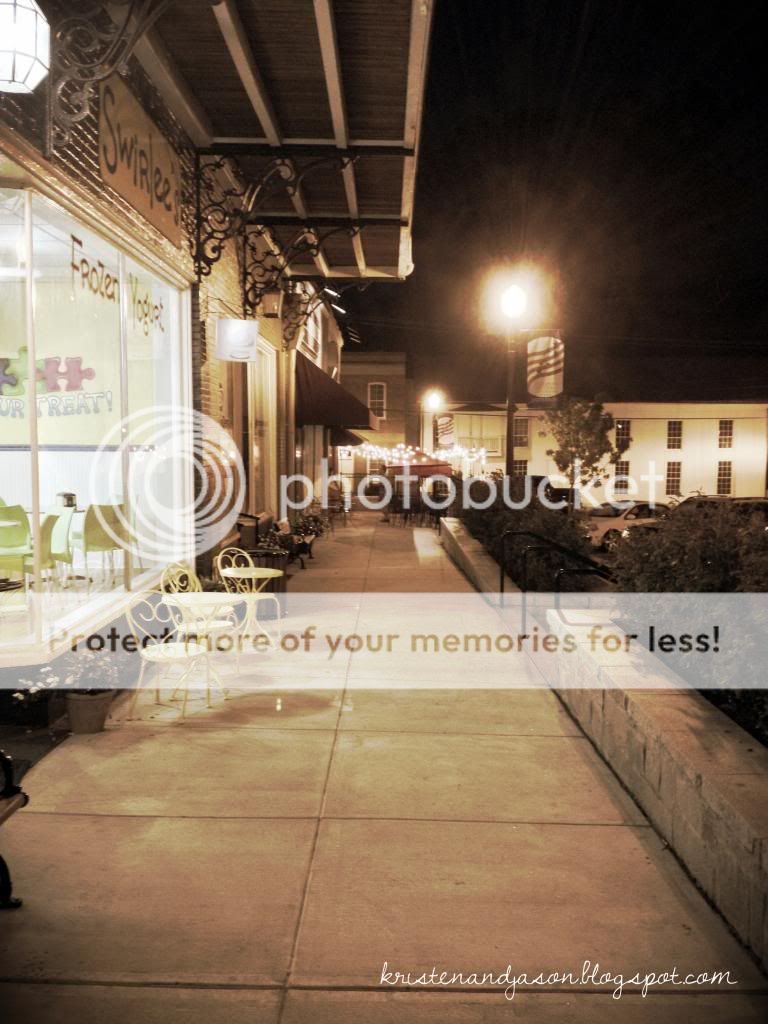 Later in the week, Jason only worked half a day, so we had lunch together and did a little shopping at the mall. Sometimes I feel like I don't get to see Jason very often because our schedules are so different, so I was really excited to have these "dates" this week!
On Thursday, my dad and I played golf together. I'm not very good, but it was still fun. I probably hit the ball at least five times for every one time Dad hit the ball! We only played nine holes because the chance of rain was pretty high for the afternoon. It was definitely smart thinking because we hadn't been gone from the golf course five minutes when it started pouring down rain! Hopefully next time we will be able to play the full 18 holes.
Friday morning Mom and I went to the outlets to get some baby clothes. We have two baby showers coming up in a couple of weeks, so we were looking to get part of our gifts. I always have a good time shopping with my mom! After our shopping trip I had lunch with a good friend who I have known since preschool! We had a great time catching up.
Saturday we went to Tennessee with Mom and Dad. They are planning on moving there after they retire, so we went with them to check out a potential house. It was a longer trip than we expected, but we had a good time and got eat at one of our favorite restaurants up there.
It was a great week, but now it's back to work!