I haven't been posting much lately. We have been busy with work and life happenings.
Here's a little update on what's been going on with us lately:
1. Jason and I are already an uncle and an aunt in his family, but we found out we soon will be in my family too! Charles and MC are expecting their first baby in November!
We don't know if it's a boy or a girl, but if it's a boy I'm going to buy him this onesie Mom and I saw at Old Navy... It's so cute!
2. Jason went on a fishing trip with his dad, two of his friends, and one of their dads. They went back to the same place Jason went in October. This time they caught mostly trout, and Jason brought a bunch home. He grilled some for me, and it was pretty good!
3. While Jason was fishing, I did some shopping. I got a lot of great stuff for spring. Banana Republic was having a 40% off sale!
4. This week Jason spent a lot of time getting Big Red ready for the lake. He changed the oil and washed/cleaned the outside and inside. After all of his hard work, we took Big Red down and put her in the water. It was nice to be back on the lake, something about it is just peaceful. We are looking forward to spending more time on the lake over the summer!
Looking good!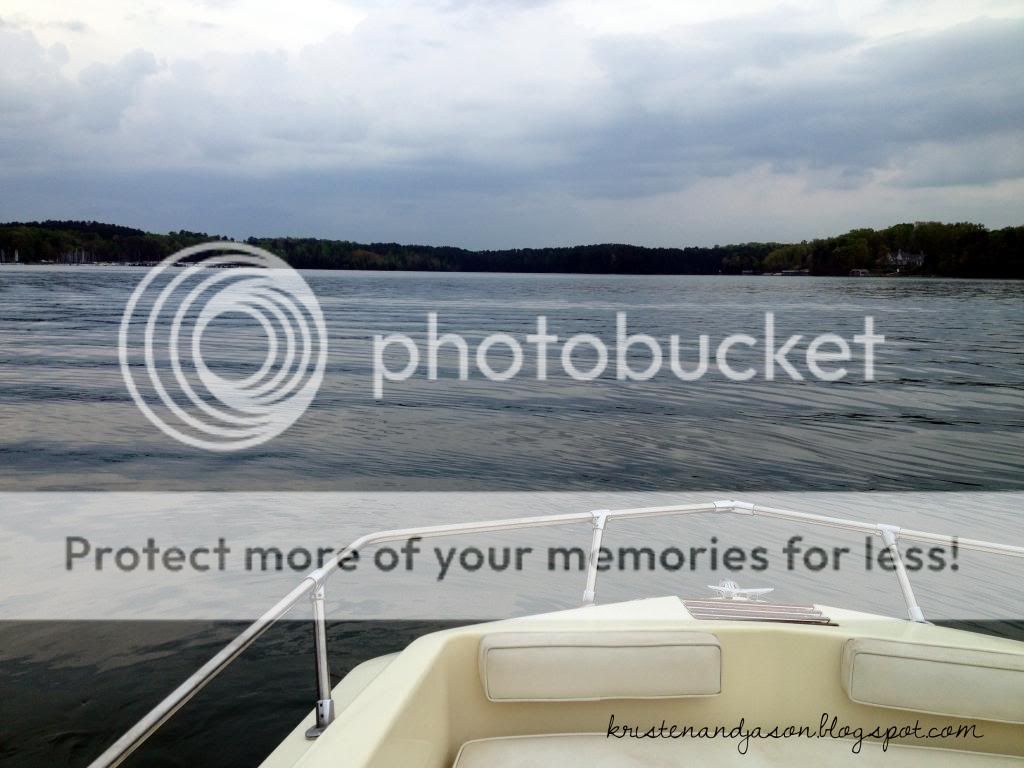 Calm water
5. Over the weekend, Jason and I went to Knoxville with my parents to the spring game at University of Tennessee. The Orange (defense) played the White (offense). We had a good time having lunch in Turkey Creek and checking out the bookstore and watching some football.
The Field
I loved the gorgeous orange flowers!
Close up, showing off our new hats!
That's what we have been up to!
Hope y'all have a great week!